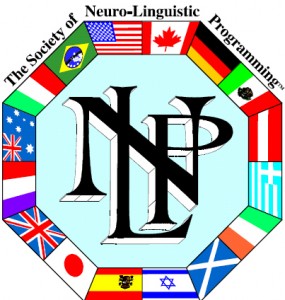 Richard Bandler voor de 2e keer in Nederland!
Trance-formation – Hypnosis as an Application of NLP
Join the Father and Co-creator of NLP, Dr Richard Bandler as he guides you on this journey of discovery.
Saturday 16 May to Wednesday 20 May 2009 Amsterdam, The Netherlands.
This 5 day programme is fully certified and licensed by the Society of NLP.
What is the difference between NLP and hypnosis? Dr Bandler reveals the simple truth. People are not merely in or out of trance but are moving from one state of consciousness to another. This seminar enables you to learn from the Master how to harness the power of the unconscious mind for effortless and lasting change.
Out of 40 years of NLP experience and experimentation this seminar is distilled to enable you to create the most useful, deepest and quickest states to banish unpleasant feelings and create greater happiness. Whatever your profession or expertise, this course enables you to focus your consciousness like a laser to achieve the results you want in your life.
* Learn to control your state of consciousness, whether you call this hypnosis, meditation, an altered state or concentration, and take charge of your brain.
* Explore how people create and structure their reality.
* Systematically master the skills of hypnosis as tools for easy learning and change.
* Experience effective and rapid hypnotic inductions.
* Utilise the tools of TRANCE-formation to create lasting and effortless change in yourself and others to;
o Change personal history
o Get over problems
o Move through difficulties
o Get to action
o Discover the freedom beyond
For the first time ever, Dr Richard Bandler and John La Valle will teach this seminar in the Netherlands, especially for all those people in Europe truly interested in learning hypnosis from the masters. You may have wanted to train with them before and now you have an unprecedented opportunity on your doorstep in the wonderful city of Amsterdam.
Richard teaches very few seminars each year and spends his time continuing his research and writing his best selling books that bring his models of excellence to everyone. This is your opportunity to learn hypnosis as an application of Neuro Linguistic ProgrammingTM. Debunk the myths of hypnosis and learn how easy and effectively you can make the changes to get the life you want.
All participants will receive a copy of Dr Bandler's latest book, TRANCE-formation and a comprehensive training manual.
Some prior experience of NLP (NLP practitioner qualification or other NLP related training) is advisable before attending this programme.
META is organising this seminar together with other European Society of NLP Institutes. It will be staffed by some of the best NLP trainers in Europe so you can be sure you get the very best from the training. This seminar will book very quickly and may be filling up as you read this, so contact your local institute right away to avoid disappointment and ensure your place.
This is a Society of NLP accredited course and all participants will have to sign a license agreement.
When payment has been received, an electronic ticket will be sent to you. This will have a unique code and will be required for registration and admittance to the event. The tickets and places are not transferable unless agreed with META prior to the event.
The price for the seminar is
"Early bird" (before March 31st) € 1.800,- per person
After 31st March the price for the seminar is € 2.100,- per person
Transfers
RaVisie can transfer bookings to another participant up until 10th May 2009. E-mail us the name of the new participant. A new electronic ticket will be issued.
Cancellations
When a place has been paid for with META there is no cancellation but there is the ability to transfer the place to another person prior to the event but not during the event. In extreme circumstances contact RaVisie directly and we will try to help
Accommodations
We have 50 rooms on allocation with the Krasnapolsky Hotel. To book one of these rooms contact the hotel directly and quote the META NLP/"Bandler Seminar" Ref number 63473042.
The cost of the rooms are € 234,- per night. The contact details are:
NH Grand Hotel Krasnapolsky
Dam 9
1012 Amsterdam
Tel +31 20 5545000
* You are advised to reserve before March 13, 2008. After this date rooms will be reserved on a rate and/or space availability basis only.
* Extended stays, subject to availability, can be booked at the same special conference rate.
Schrijf je in, reserveer een ticket via RVisie of mail Ben.